Chad Ferrell originally hails from Mooreland, Oklahoma – a small town of around 1,200 people in the northwest part of the state. Chad's parents owned and operated a small accounting business and taught him the importance of family, honesty, building relationships, having respect for others, and always valuing your customers. Chad earned extra money as a young person by working for several farmer-ranchers around Mooreland. He credits this for helping him develop a strong work ethic … and an appreciation for families who earn their living in agriculture.
From a young age, Chad was fascinated with banking, finance and investments and always knew he wanted to pursue a career as a financial advisor. He earned a bachelor's degree in finance from Oklahoma State University in 1992 along with minors in both accounting and economics. After a brief stint with a subsidiary of the Eastman Kodak company after college, Chad began his career as a financial consultant with Merrill Lynch in January 1994. In January 1998, his passion for learning led him to earn the standard of excellence for financial planners – the Certified Financial Planner™ (CFP®) designation.
In November 1998, Chad accepted a new position as a vice president and financial advisor with Smith Barney – a part of what was then Citigroup. During his time at Smith Barney, Chad earned two additional financial planning designations: the Chartered Life Underwriter (CLU®) and Chartered Financial Consultant (ChFC®). In March 2005, Chad was given the opportunity to leave Smith Barney to found his own financial advisory company: Ferrell Wealth Management of Wells Fargo Advisors Financial Network. In the summer of 2019, Chad began work on earning a new designation: the Certified Kingdom Advisor (CKA®). The CKA® is a designation granted by Kingdom Advisors®, Inc. to individuals who have demonstrated themselves to be 1) believers in Jesus Christ; 2) able to apply biblical wisdom in counsel; 3) technically competent; 4) ethical and of integrity, and 5) who pledge to biblical stewardship. Chad was awarded the CKA® designation in January 2020.
In their desire to be truly independent, to provide the best technology to their clients, and to provide the most robust financial planning services possible, Chad and his friend, Bill Johnson, decided in November 2021 to merge their respective financial advisory businesses into a new entity called Transcendent Capital Group – a registered investment advisor (RIA).
Chad is an avid athlete who enjoys many kinds of physical training. He and his wife, Melissa, have three beautiful children: Abby – a second year student at the University of Virginia School of Law; Faith – a senior at Oklahoma State who is studying Tourism & Hospitality Management; and Blaine – a senior at Edmond North High School who is active in Boy Scouts. The Ferrells are active members of Faith Bible Church in Edmond, Oklahoma. With over 29 years of experience in the financial services industry, Chad continues to offer his clients a unique and personalized approach to managing and protecting their assets.
Certified Financial Planner Board of Standards Inc. owns the certification marks CFP®, Certified Financial Planner™,

and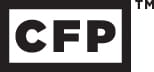 in the U.S., which it awards to individuals who successfully complete CFP Board's initial and ongoing certification requirements.