I am the grandson of a farmer from Colony, Oklahoma and a proud fourth generation Oklahoman. And though I was born and raised in Edmond, growing up I spent many weekends at the family farm and was always eager for my time with grandpa on his fleet of John Deere tractors. I cherish these memories with him because it allowed me to witness first-hand the challenge of raising a crop despite drought, disease, and severe weather. These obstacles brought a special appreciation to the joy displayed on my grandfather's face when he reaped a bountiful harvest.
I first became a member of the financial service industry in 2018. I began my career with CNO Financial Group, a company providing life insurance, annuity, and supplemental health insurance products. While there, I gained valuable experience in financial services and ultimately obtained several securities licenses. Later I began working with a local investment advisory firm. It was during this time that I earned the Certified Financial Planner® designation. The CFP® is recognized as a standard of excellence among financial advisors who have fulfilled additional education, examination, experience, and ethical requirements beyond what is required by industry standards. In late July 2023, I was honored to be given the opportunity to join the Transcendent Capital Group team.
The lessons learned from agriculture are especially important now. Farming taught me how uncertainty and risk can influence our behavior. Life on a farm also taught me how costly mistakes can be. In farming, simply avoiding a mistake might be the best decision you can make. I am convinced that the greatest value I provide occurs when my council prevents a financial misstep. As a financial advisor, I believe one of the most important roles I serve is as an educator. As part of my ongoing work with clients, I make a sincere effort to help them develop a greater understanding of important financial and investment matters.
Prior to working in financial advising, I completed my Bachelor of Arts in political science and my Master of Arts in public administration from the University of Oklahoma. While in school I was an active member of the university's marching band, The Pride of Oklahoma. Performing music has been a lifelong passion of mine. As a hobby, I continue to invest my time practicing several musical instruments including the guitar and piano.
I have been blessed to see the impact that financial planning can have on the lives of our clients. It gives me a sense of both fulfilment and purpose helping our clients achieve their most important financial objectives.
Certified Financial Planner Board of Standards Inc. owns the certification marks CFP®, Certified Financial Planner™,

and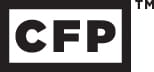 in the U.S., which it awards to individuals who successfully complete CFP Board's initial and ongoing certification requirements.